Let's Examine Korea!
First let me recap:
China and Japan were both great
contenders
as a choice for teaching English abroad. Each unique with their own culture and benefits for foreigners. However, China was shot down because of its poor attitudes towards environmental cleanliness and Japan was given the thumbs down due to its level of competitiveness. Also I feel that because most foreigners go to Japan as their top choice, I kind of wanted to be different and go to Korea.
When did I first discover Korea?
It would seem that during my public education days before college I did not pay attention enough to understand that there are more Asian countries out there besides China and Japan. Of course I knew about Korea but the country, at that time, never really struck me as a place to think twice about. My general knowledge of Korea was based upon the news presented to me about the conflict with North Korea. How it is part of the
"Axis of Evil"
and so on and so forth.
But then came high school graduation and maturation into adulthood. During which time, I made a Korean friend online via Yahoo Chat. Because of the time difference I would be up at 1am chatting with this guy. Because of him I began to acknowledge the country of Korea, its pop culture and cuisine. Do you remember Mom when we went to that Korean place in Sacramento?

Since that time 5 years have passed and in between my knowledge of Korea matured more and more. During my last college years at
SFSU
I took courses in Asian Art History. One of which was Korean Art History.
I won't go into an art lesson here but basically sum up that when compared to China and Japan Korea is distinctive in their traditions in pottery and Buddhist statues.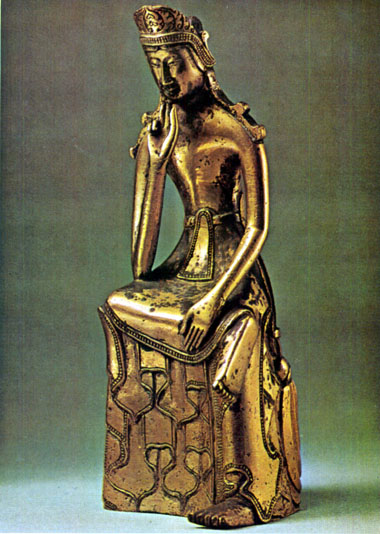 The way to think about this is that Korea was kind of in the middle of the path of the
Silk Road
. By middle I mean the middle between China and Japan. Therefore, and it is evident in their artworks, Korea was influenced by China. Whether or not influence bounced back from Japan is uncertain. Yet, Japanese art during that period does reference Korean art.
OK! OK! I promised not to give an art lesson I guess I couldn't help myself.

It is evident that I became very much interested in Korean art and its people and culture.

Let's consider that the art and culture of Korea are the underlying factors that made me desire to go live in the country.

However the real reasons I have chosen Korea are mostly for its wealth of better living conditions.
Location: Seoul offers a plethora of hospitals. One of which is Yang hospital that specializes in internal medicine (i.e. bowl disease.). Their infrastructure is very modern and includes speedy bus service (as confirmed by Bo

Kwan

). There is a large expat community.


Salary: This, as I found out, varies depending on what age you want to teach and what hours you are willing to commit to. For example, teaching adults and working from 4pm to 10pm will earn a salary of about $2400

USD

a month. Teaching youngsters from 9am to 7pm will earn a salary of $2000

USD

a month. So it just depends upon what kind of daily work life you are willing to commit to.


Benefits: Free airfare, free housing, partial health care, pension and one month salary compensation after working a whole year. To me that is more than just getting the icing on the cake!
There you have it folks! I am going to Korea because I am enthralled with their culture and in love with their benefits.
But maybe the real reason I am going to Korea is because of one person. Who...oh who could that be?
Thanks for reading my series!